The Benefits of Locum Work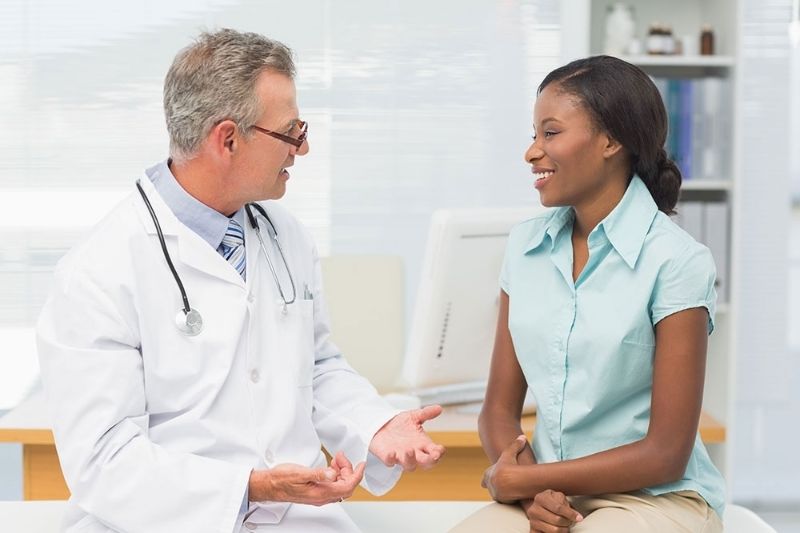 Not being a permanent member of staff at one place of work might not sound like everyones` cup of tea, but for many people, locum work is a fantastic opportunity to be flexible in their work, to have a great work/life balance and to have more control over their lives. With the explosion of online continuing professional development for locum social workers being available, it has never been more convenient to be a locum. Let`s take a look at the advantages and disadvantages of this important role.
In today's competitive job market, qualifications alone are not enough. It is vital to gain experience. However many people have faced the problem of having qualifications, yet no experience and losing out on a job that would have provided them with the experience they needed. Those who do not have savings or access to funding often feel that volunteer work is not an option. Indeed, volunteer work is also sometimes difficult to come by and for most people is just not a realistic prospect. Continuing professional development for social workers is important, however so is gaining an income! Is it possible to have both?
By becoming a locum social worker, you can gain experience in the field that can help you become a permanent member of staff further down the line. As a locum you will be travelling to many different locations and working with a plethora of people on a number of cases. Compared to a permanent social worker, with their own caseload and office, the variety of experiences you will have access to is vast. You have the opportunity to work within children's services, adult services, mental health care, with the elderly, with substance abuse teams, among many others. Only as a locum would this opportunity be available to you and it is of extreme value. It can be very important for your future and your career goals.
Locum work is easier to get into than social work, as it is still seen as an undesirable option for those who wish to have a secure job and a steady income. It is no secret that in locum work, if there is no need, you will not have work. This has a direct effect on how much you are paid. However, if you are able to be flexible and require the experience, it can be the perfect match for you. By undertaking online cpd for social workers you can ensure your file is up to date ready for annual registration.
Locum work has a reputation for being unreliable and unsteady work, however this is unfair. For those who require flexible work, it is ideal. Working on your own terms, at your own pace and in a variety of settings is a great plan for those with outside commitments, or who wish to choose when they work. It can leave time for study, travel, even family. Now, even the training you require for social work cpd is flexible and can be completed online. This means that wherever you are, and whenever you have time, you can logon to your training and complete it at your convenience. No more attending lectures, taking days off to travel to an event. Most of what you are required to keep updated and submit for your registration can be found online.
One of the main reasons social workers go into locum work is because of the work/life balance. Everyone knows that social work is one of the most demanding roles, both physically and mentally. The challenges you face on a daily basis help shape the lives of your service users and the importance of this job should never be dismissed. However for many people the work/life balance of this role is unsuitable. In the case of locum work, you can carry out your dream job, without having to sacrifice time you can`t give. If you have a family or other commitments, you don't have to let these relationships or priorities suffer in order to complete your job. Flexibility in work and training is one of the main reasons people go into locum social work.
If you suffer from wanderlust, as many people do, you may not wish to commit to a role set in one town, in one office, for the rest of your life. You may choose to travel around, see the sights and experience many areas before choosing where your heart lies. Until recently people often stayed, worked and lived in the town in which they were born, often committing to a job for life, settling down and starting a family. The sense of community was greater back then, but as the age of technology swung into our lives and the internet became essential, not just a luxury, people started to meet others from all walks of life. Many people meet through online cpd for social workers despite being many miles apart. The sense of community now spans a much larger distance.
We see places on the internet and then we want to go there- whether for a holiday or to live. By working as a locum you too can be flexible about where and when you work. Agencies are located all over the UK meaning wherever you choose to live, you more than likely can work. And with online cpd training for social workers available, your training options are unlimited wherever you are also.
Those who work or study from home will often be the first to tell you that it is not for the faint-hearted. Working independently can be a challenge, especially regarding motivation. Studying from home often takes the least priority when it comes to daily life. Working from home can sometimes mean you never give yourself a break when it comes to taking leave. Your home is your workplace or your study room and it can feel like you never finish. Fortunately, locum work takes you out of the house when you want the work, and when it is time to study you can relax at home and complete it without being stuck in your home all day, every day. Social worker online cpd makes studying from home accessible and engaging.
Of course, Locum work suits those who wish to have flexible hours, working spaces or the time to focus on other priorities, but it does not come without disadvantages, which must be taken into account.
Firstly, locum work does not mean guaranteed work. With a permanent position in a Local Authority, you are expected to turn up to work daily, work the hours specified on your contract- and very often, overtime- and you are paid a monthly salary for your efforts. As a locum, your monthly income will vary from month to month and depends on how much work was available. If you are struggling financially or have a family to support, this can be an extremely difficult way to live and work.
Another thing to consider is the additional stress you may encounter. If you like varying your positions, colleagues and clients then locum work is ideal, however if you like a steady day and the chance to form lasting relationships with your staff and service users then its important to consider the environment locum staff have to deal with. Imagine attending the first day of work, every day. If this makes you feel stressed and nervous, locum work may not be suitable for you. In fact, the first time to meet a service user can often be a difficult time, trying to build a rapport that might make dealing with the issues at hand more bearable.
Those with a long and lasting professional relationship with their service users find it easier to communicate with them and to convince them when giving advice. As a locum, you may be expected to persuade a service user you have never met until this day to accept your advice. I takes being able to develop a strong connection with someone from the outset and being efficient at dealing with the case, more so than as a permanent member of staff.