The Benefits of Online Training for Social Workers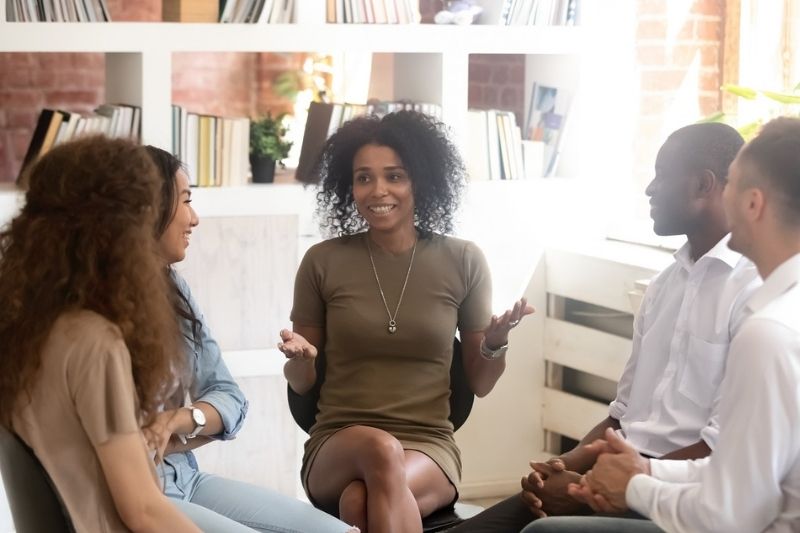 Wouldn't it be great to be able to train from anywhere in the world, including your own living room? With the technological advances of recent years, E-learning and online training has become a popular and convenient option. From studying at an Online University, learning a new hobby or craft, to keeping your social worker CPD up to date, there`s no better time to start learning online. The learning revolution has no age limit, whether you are an undergraduate, a recent graduate, or a lifelong learner- you can get involved.
Traditionally, training has been carried out onsite, or at a dedicated institution. Class times are non-negotiable, modules of study are set and must be completed on time, every week. Textbooks can be accessed only at a library which means taking the time out between lectures and free-time, and oftentimes a part-time job too, to go to the library and find the information you need.
University students may be familiar with these problems, however this need not always be the case. In order to meet the needs of the modern lifestyle, more institutions are adding an online element- a way to study that is both flexible and supported. Contact with a tutor is always available, as is access to course materials. Textbooks are available online, or for an e-reader, or can be purchased separately. Mixing work and study has never been easier- and although working or studying from home requires a certain self-motivation and dedication, it is becoming an extremely popular option for many.
After University, many people feel that their years of study are far behind them. These days that simply isn't the case. So many career paths require continuous professional development - CPD- and on the job training that means we never stop learning. Some of us require further training as decided by law- such as those in the medical or care field. Others may wish to extend their training in order to put themselves up for promotion, to specialise in a field within their industry or simply to gain more knowledge. Jobs are thin on the ground and have been for some time- it seems that everyone is aiming to have a competitive advantage- some might even say this is a necessity. With the average professional job advert attracting over 100 applicants, having the upper hand, the knowledge and experience, is imperative to getting the job you desire. Basic Qualifications are no longer enough.
For those of us who need to keep our professional records updated by law, we may have to source our own training. If we are locum or bank staff- such as those who work in Social Work and Care- this often means finding our own social worker online cpd. Continuing Professional Development for social workers is of utmost importance as it keeps us informed of new laws, regulations and policies that can help us to perform our job, but which can also protect us professionally and personally within the workplace. With the general attitude towards social work within the media and public arena as it stands, it`s a sad fact that protection is more than necessary for not only job security, but reputation also.
Without online cpd for social workers we would find it very difficult to perform our duties to the best of our knowledge and abilities. In fact many Social Workers have lost their licenses due to not continuing their professional development. It puts the service user at risk as well as the social worker, however the service user is often vulnerable and needs our support and care. If we cannot help them because we are using knowledge and policy that is not up to date, we are doing a disservice not only to the profession, but to the service user or client personally.
The importance of social workers is often missed by the media and general public, however social workers work with a variety of families and individuals all across the country. A lot of social workers can be classified as locum or bank staff, which means they are not tied to a Local Authority, instead they are employed and distributed to Local Authorities to cover staff sickness, holidays and other shortages. Locum staff may not have a full-time, secure contract but this does not mean they are any less important, nor the work they do of any lesser quality. In fact the Locum worker helps out when Local Authorities are most desperate- they cover and take up the work from those who cannot. In this way their role is of vital importance.
As a locum social worker you fully understand the need to keep up to date with your training, as even though each Local Authority or agency may have different techniques and working styles, the policies remain the same. You do not work in a job where you can become comfortable, where your supervision is provided by the same person, who understands you and who you get to know professionally. You do not build relationships with service users or clients in the same way as permanent staff yet you are still expected to provide the highest level of service possible.
If you do not understand new policies and procedures, you do not have the luxury of relying on a strong relationship with staff and service users to help you through your mistakes. Put simply, being a locum social worker requires social work cpd most urgently in order to perform your job most effectively. There are advantages to being a locum social worker, however locum staff work harder and in more stressful and pressurised conditions than they are given credit for, and in today's economic climate they are a sought-after necessity of the care field.
The yearly audit, carried out by the HCPC around the time of registration, is an annual nightmare for most people. Even though only a small percentage of registered social workers are selected to be audited, not knowing whether you will be called up can be a source of great anxiety for most people. By keeping your social work cpd updated as you go along can put these worries to bed. No more sleepless nights trying to piece together evidence and reflections. No more contacting past employers or agencies hoping to find completed work to use. By completing your continuing professional development for locum social workers online you are saving yourself the time and hassle of preparing your documents for audit and reducing your stress levels. Audit can be a nerve-wracking time but a little preparation can help you greatly.
Online learning has many benefits. From giving you the agency to choose when you want to learn and be able to fit it into your busy schedule, to opening doors of opportunity to find new and interesting lectures, courses and skill development. CPD training for locum social workers has evolved into an engaging and rewarding style of study that has attracted thousands of locum social workers. it`s accessible and easy to start and allows social workers everywhere to continue their learning.
Social work as a profession has seen a lot of developments in recent years from updated important policies and procedures to new techniques and modules of study. As the profession becomes more diverse and open, so we as social workers need to be prepared to take on new challenges. Communication of information has increased dramatically in speed. News and information from all over the world can be spread in minutes across the globe and is available to anyone who has an internet connection. This has brought both positive and negative changes.
Misinformation is a massive problem in today`s society and we must be very careful where we get our information from. Rumours, ideas and theories from the internet can often be misleading. However, reputable sources can provide up to date information almost immediately as news breaks and social work news is no exception. From key policy changes to case information, all the way to Serious Case Reviews- social workers have access to a wealth of knowledge right at their fingertips. Used in the right way, we can contribute to our own learning every day.
In this way, online social work cpd training is available that combines all news, information and training options into one package. Social Work Processes online offers such a service, offering continuing professional development for social workers and locum social workers. When you are looking for a comprehensive service that includes everything you need for your CPD, you also need a service that fits in with your daily life.