The Importance of Continuing Professional Development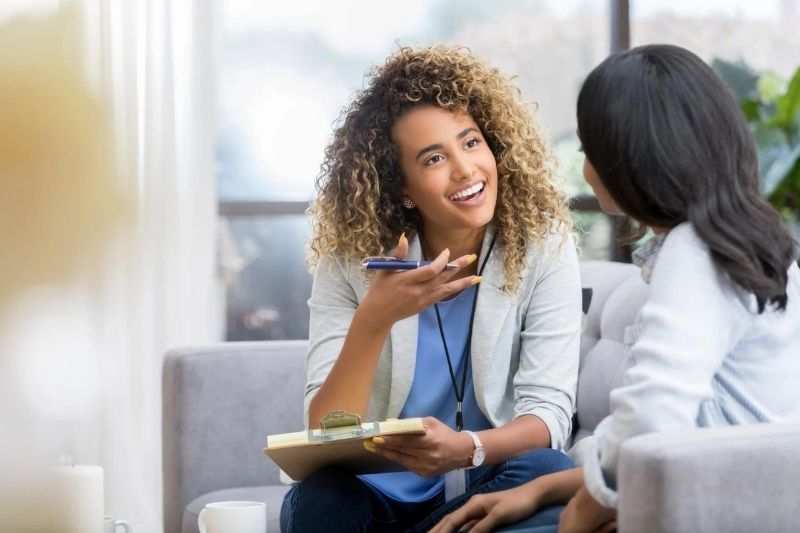 Continuing Professional Development is a task every Social Worker should be familiar with, even before they have left the classroom. It`s a big part of this role and is very important. CPD is a requirement of the Health Care Professions Council (HCPC) Registration- without which you would not be able to legally practice as a Social Worker. According to the HCPC, all Social Workers must carry out and record regular CPD activities in order to maintain their ability to practice safely, effectively and legally. Continuing Professional Development for social workers need not be a burden if you follow the rules and do a little work along the way.
CPD allows us to maintain our knowledge and skills related to our professional lives. It helps us stay up-to-date with new information, policies and procedures, along with new techniques, research and recommendations. Continuing professional development enables social workers to have competence to practice. Social work CPD can be acquired through both formal and structured activities- such as courses, lectures and workshops- to more informal and self-directed activities, such as reading journals or preceptorship.
Social worker online cpd has become very popular in recent years as it provides a place to learn through a variety of activities including both formal and informal styles, as well as a place to submit and keep an accurate record of your work, which can be forwarded to you, your company or your agency if you are completing social cpd training for locum social workers.
Continuing Professional Development for Social Workers can be defined as any educational activity that helps to maintain, develop or increase knowledge, technical skills or professional performance standards. So, if you are a Newly qualified social worker, or an NQSW for short, then your first taste of CPD will be the Assessed and Supported Year in Employment (ASYE).
The ASYE is a non-compulsory arrangement for newly qualified social workers that was introduced recently, in September 2012. The system enables the new social worker to gain regular access to support during their first year of employment and is open to all NQSWs including those employed through a council, in the private, agency or even voluntary sectors. Based on the PCF- Professional Capabilities Framework, most NQSWs will be able to complete the ASYE in around 12 months, if they are working full-time. Social work cpd is important however experienced you are!
If you have gained the relevant qualifications to enter the social work career but have not yet entered, the Assessed and Supported Year in Employment is also available to you. For the most part, you should apply within two years of graduating from university, however some exceptions are possible and it has been stated that applications are judged on a case-by case basis. Continuing professional development for social workers should be the focus of your career plans despite not entering the profession and it is expected that you will have maintained most of your skills and knowledge during the time between qualification and application.
The professional supervision and assessment will be carried out by a qualified, registered social worker in almost all circumstances. The Social Work CPD element of the first year involves submission of supervision records, direct observations, critical reflections and service user feedback. What is to be submitted or required is flexible within reason and on the preference of the employer. Although the ASYE is not compulsory, it will sit well for career progression for the individual if it is completed successfully.
Standard One declares that as a Social Worker you must maintain continuous, up-to-date and accurate CPD records in anyway that is convenient to you. Whether this is keeping paper copies in folders or on a spreadsheet, or through an online training company who can maintain your records for you. The HCPC recommends completing one continuing professional development for social worker activity at least every two months in order to meet the `continuous` criteria. If you were to be called to audit when it comes to registration and you had gaps in your time where social work CPD had not been completed for 3 months or more, it is highly recommended that you submit and explanation of why you did not complete any activities in this timeframe.
The continuing professional development activity you submit should, ideally, be within the last 2 years of your professional work, however activities prior to this, or ongoing are acceptable within reason. CPD is a chance to show that you are improving your skills for your current or future requirements so bare that in mind when choosing activities. Finally, the CPD record must be an accurate reflection of the activity you carried out.
Standard Two requires that you demonstrate that the social CPD training activities you have undertaken are a beneficial mix of learning activities, that are relevant to current or future practice. Just attending formal lectures is not good enough. You must complete some formal and some informal activities, such as attending courses, but also carrying out some independent reading of journals. In this way you can meet the criteria of this standard. Remember to consider how the activities can demonstrate improvements in your current line or work or are indicative of the path you wish to explore in your career over the following years.
Standard Three asks that you seek to ensure your social work CPD has contributed to the quality of your practice and your service delivery. This standard focuses on the benefits continuing professional development can bring to the social worker, in this case, you. Choosing your activities involves self-reflection and an ability to recognise, through the help of supervision, what skills and knowledge you need to develop or add-to in order to help you perform your duties more effectively. By improving on your weaker skills, you are also helping yourself to further your career, so in this sense, standard three completely focuses on how to help you.
Which complements Standard Four- requiring that you seek to ensure that your continuing professional development for social workers benefits your Service Users. Your Service Users are those who you are directly involved with, or those that will be affected by your actions within your role. Your Service Users can be patients, clients, and even staff if you are in a managerial position. If your social work CPD can demonstrate that it is beneficial to the people you affect in your work environment, then it will meet this standard. Whether it is specialised training for a particular service user, or managerial training to gain skills for dealing with and assisting staff, it all helps.
Standard Five comes into play if you are chosen for audit when it comes to registration time. Only 2.5% of Social Work Professionals are chosen to be audited at the time of registration however this is often a daunting process for all involved. This standard dictates that on request, a Social worker must present a written profile explaining exactly how you have met the standards for continuing professional development. This is where it is highly beneficial to have social worker online cpd- as everything can be organised easily. This must be your own work and must be supported by evidence.
In this way, maintaining a social work CPD based on the first four standards is extremely beneficial to you. With activities completed and recorded once every two months, combining different styles of activities that have been chosen to benefit both you and the service user, based on current or future professional needs, then all your work will be done when it comes to audit. You must create your own portfolio, meaning you can decide what parts of social work CPD best meet the requirements and best fit the examples you need to support your written profile.
Continuing Professional development for social workers is a vital method of maintaining the levels of service and professionalism we provide to our service users, our colleagues and ultimately, our community. Without social work cpd the skills and knowledge we gained at university would be our only guidance. With the many policy and procedure changes that we experienced last year, it has become more evident that cpd is simply part of our job.