What does it mean to be a Social Worker?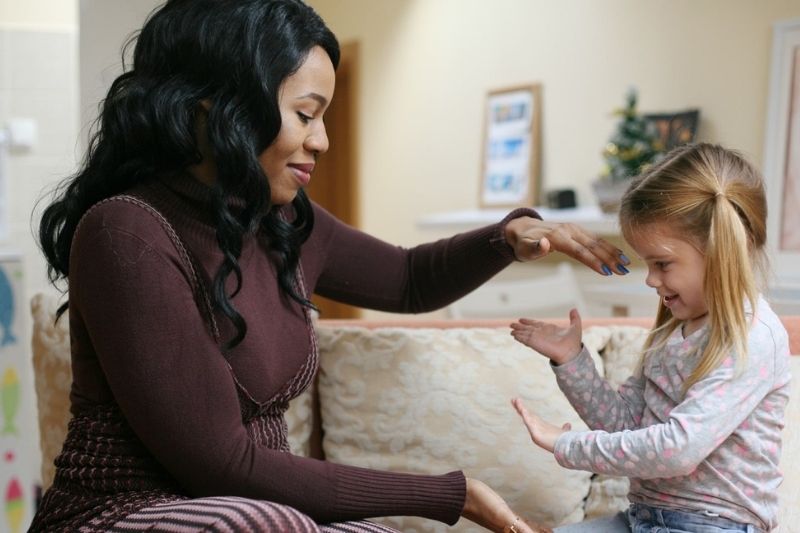 Out of many career paths you could have chosen in your life, you have decided to go into Social Work. There are many reasons why people choose to enter into the world of Social Work and Care and everyone has a story to tell. There are few other professions in the world where we can work together, learn together and reflect together. Social Work is not just a job, it`s a place of growth, where we develop as individuals. One of the benefits of social worker online cpd is that you can complete your reflection logs online- so wherever you are in the world, there is always time to reflect.
Social Workers experience so many different situations and no day is the same. You're not stuck in the office, working 9-5, trying to sell someone else's products, ideas and dreams. You are on the frontline. You work with people and you work for people. Social workers meet hundreds, sometimes thousands of people during their full career; a diverse range of characters, cultures and situations. They experience the highs and lows with their Service Users and see many successes and failures along the way. You will need to reflect and study to progress and keep updated for your continuing professional development for social work.
The history of Social Work is said to have originated in the Christian faith, through the church. In fact the first organised form of Social Service came from Alms for the poor, shelter for the homeless, and burial societies. It was seen as a charity, which cared for the vulnerable in society and helped them when no-one else was able. The Industrial revolution was an extremely difficult time and pushed many into the depths of poverty, which is when Social Work and Care really started to emerge as an organisation.
In many ways, social work is a charity in modern times. The idea of charity does not always mean voluntary. We all know and recognise the charity shops in our local towns, or the collectors who come to the door or stop us in the street to fundraise. But this money is being used to fund people, services and help for those both at home and overseas to have a better quality of life. It funds research, care and support for the vulnerable, the persecuted and the needy in our societies. In this way, Social Work has never stopped being an act of charity. It has simply been given more status, more power and the ability to make a real difference without relying on self-funding. Everyone who works within social care changes lives for the better.
Social work itself is both academic and professional and uses a combination of teaching, community organisation, research, policy and crisis intervention to work with communities and the individuals and families within them. Many of the people who are involved in Social Care as Service Users are suffering with social disadvantages such as disability, poverty, physical or mental illness and even violations of human rights or civil liberties.
Practicing as a Social Worker is a right protected by law and can only be performed after undergoing approved training at university. The course itself, whether a Bachelors or Masters in Social Work must be registered with the Health and Care Professions Council (HCPC) in England, the Care Council in Wales, The Scottish Social Services Council or the Northern Ireland Social Care Council. This is the traditional route and is the most popular way to embark on a career in Social Work and Care. Social Work is a very sought after degree which attracts a diverse collection of applicants.
The course you take will cover a vast amount of information related to many different fields in order to gain a comprehensive outlook of the theory and practice of Social Work. Be prepared to delve into the fields of Psychology, Research, Human Development, Law, Diversity, Public Administration, Child Welfare, Community Development, Economics, Education, and even Politics, Criminology and Philosophy. Social Work is an interdisciplinary field that does not follow one model and as such requires continuing professional development (cpd). Continuing professional development for social workers, whether fixed or locum, is one of the most important areas of the role.
A new alternative, which is still in its first year, is the Frontline scheme, open to high-level graduates who wish to fast-track into the Social Work career. The scheme offers a five-week, intensive training course followed by two years of work within child protection and in its first year it attracted a large number of applicants. After two years of placement, you will be awarded a Masters degree and become a NQSW- already with the knowledge of continuing professional development for social workers and what is expected of you. At the moment, placements are available in London and Manchester.
After gaining your qualifications, you will become a Newly Qualified Social Worker, or NQSW for short. This will be a new and exciting time during which you will learn many new, on the job skills. You will start case management and start to build relationships with your client. You will meet for supervision sessions and start to produce reflection logs, as required for your social work cpd. Becoming a Social Worker takes dedication, hard-work and the ability to cope in a stressful environment. Many people, if offered this role, would run away in the opposite direction.
During your first year you have the opportunity to be further supported through the ASYE, or the Assessed and Supported Year of Employment scheme. This has been set up to help newly qualified social workers with their development, practice and knowledge and has been shown to increase professional confidence within the role. ASYE is not compulsory however for future progression in your career within social work, it can look very good on your CV or Resume.
Funding for ASYE is provided directly the the Local Authority which you will be working for, or through the company that provides your social work cpd if you are locum staff. Anyone is eligible to apply as long as the application is submitted within 2 years of becoming a NQSW and regardless of where you qualified in the world.
After the initial year working as a Social Worker, whether you work for a Local Authority or are employed by an agency as locum staff, you will have learned many new skills and capabilities that will help to further your case management, client relationships and policy knowledge. Along the way you will have completed supervision sessions, reflective logs and other forms of social work cpd that are beneficial both at that time and when it comes to registration.
As a social worker you probably don't have fond memories of registration. It`s not too much of a hassle, but it means submitting your records and becoming registered for the following year, every year. On top of that, some of us are chosen to be audited, a process feared by many. In the case of being selected for audit, you must submit a more detailed version of your reflective logs, certification and records. What helps at this time is having online cpd for social workers. This can give you access to your records at all times, the information can be sent to whoever requires it, whether your office, agency or simply to your personal account. Templates online can help you to fill out your logs effectively and it reduces the stress you may feel collecting together endless pieces of paperwork if you are selected for audit.
The media's perception of Social Workers has become challenging over the years, as the dissemination of information becomes more immediate and universal, so the problems of social work can be brought to light. Serious Case Reviews, court orders and Fitness to Practice hearings are not as private as they once were, and due to freedom of information many of these are available to the general public, and the press. One of the challenges in social work is not to focus on the negative news. Social Workers all over the UK are helping people day-in and day-out to lead happier, better lives yet this is rarely reported with the same urgency as the mistakes made. Public opinion can be swayed, newspapers and online media need to sell their stories, but Social Workers have a job to do, and to continue in spite of the bad press speaks volumes.
We can learn a lot from Serious Case Reviews, from mistakes made and lessons learned. But we also learn a lot from success stories, from good news and from effective practice. Our reflections and supervision, combined with social work cpd all contribute to making the best social workers we can be. It`s a profession to be proud of.